We mold the difference you make and inject the details that define you.
To produce plastic injection molds, we use machines ranging from 15 to 220 tons for production runs of 300 to several million pieces.
We inject a wide variety of materials including, among others, PP, PE, PS, ABS up to implantable PEEK.
Aware of the environmental impact of the plastics industry, Manuplast also offers recycled materials while respecting your technical traceability needs.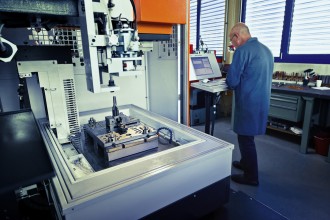 Mechanical
Our mechanical department includes a design office using tool simulation software, and a mold production workshop. Our molds are Swiss made. For smaller budgets, we can offer other solutions.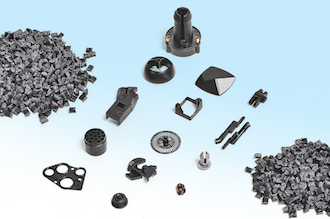 Injection
Our presses of 15 to 220 tons, some with IS08 particle filtration, enable us to inject plastic parts from 0.5 to 510 cm3.

We optimize our production capacities and ensure control via peripheral means such as manipulators, transfer belts, colorators, temperature regulators, stoving of materials with drying hoppers, etc.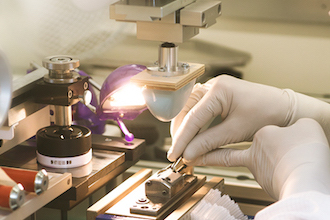 Your finishing touches
For parts requiring a particular finish, our recovery techniques are ultrasonic welding, pad printing and hot stamping. Other possibilities: insert driving, deburring, tapping and packaging. These finishes can also be carried out in an ISO8 controlled particulate environment.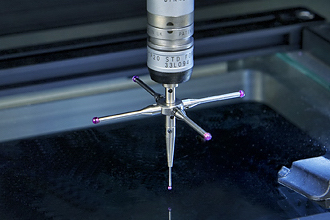 Control
Manuplast insists on sticking rigorously to its customers' requirements. The quality of parts is monitored throughout production via appropriate means of control (from conventional measurements using calipers and gauges up to mounting on a counterpart and precise measurements using a 3D/2D machine). On request, we can also provide process validations with relevant reports (FAI, PPAP, QIQQOQP medical validations).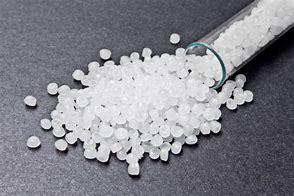 Materials
Manuplast is highly experienced in the injection of various materials, from the simplest (ABS, PP) to the most complex (PEEK, TPU). We are thus best qualified to help you meet the challenges of your projects. In addition to answering technical needs, we offer materials with various properties: food-grade, biocompatible, virucidal, bactericidal, biosourced, biodegradable, compostable, etc.

Our close partnerships with colorists enable us to offer you a wide range of colors for your parts.
In the 1960s, Helmut Nussbaumer managed to master a difficult art that no school taught: the design and machining of molds to mass-produce plastic parts, whether simple or complex.

At that time, few varieties of plastic materials were injected. And you had to reckon with a well-known phenomenon called "shrinkage", i.e. a minute change in the molded material as it cooled to take on its final shape.
In 1978, Helmut Nussbaumer and the Maillefer family, which manufactured dental surgery instruments, joined forces to create Manuplast SA (MA for Maillefer, NU for Nussbaumer). For two decades, Manuplast met the internal needs of the Maillefer group for injected plastic parts while developing a clientele abroad.
In 1998, Manuplast went its own way, regrouping around the descendants and relatives of Helmut Nussbaumer. By 2010, with around forty employees and now certified to international standards (ISO 9001 and 13485), Manuplast SA was devoting a quarter of its time and resources to the medical sector, especially dental activities, and a half to technologically complex or extremely complex parts. Its clientele is now global.
We mold the difference you make and inject the details that define you.